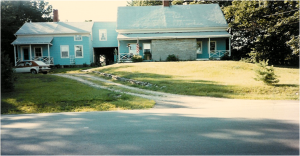 Acts II Ministries had its humble beginning in a minister's home. After several years, numerous outreach activities, and three building projects, the thriving congregation now meets in a beautiful sanctuary which welcomes some old-timers and several new faces. Following is a brief account of how we got from there to where we are today.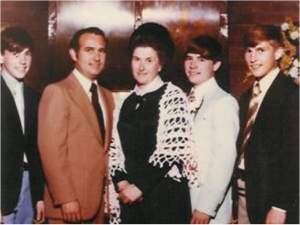 On Thanksgiving week, 1976, Reverend Terry L. Hardt and his wife Dorothy, along with their sons, Nathaniel, Sam and Dan, began hosting a group of believers in their home in Quinebaug CT.  They called this new church start Quinebaug Valley United Pentecostal Church. Services were held in their big eat-in kitchen with the living room used for the overflow. The house soon became full as more and more people came to find salvation and deliverance for their souls.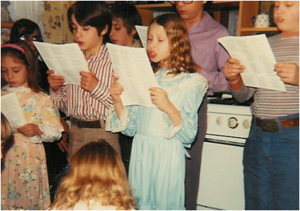 During those few short years in the house, 27 people were baptized and 32 received the Holy Ghost. The church started out with two children in Sunday School and soon grew to have three full classes meeting in the entryway, the dining room, and in the house next door, occupied by Brother and Sister John Tremblay. (They were previously converted under the Hardts' ministry in Worcester, MA and had begun assisting the Hardts.)
Thompson Connecticut is Blessed with a New Church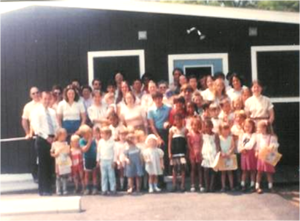 The church was growing both spiritually and numerically. By 1979, the group outgrew the house. God miraculously made possible the purchase of two acres of land (former home of an old gas station) at 1366 Riverside Drive (Route 12) in Thompson Connecticut. Construction began and soon the congregation excitedly moved into a little brown building containing a small sanctuary, four little Sunday school rooms, and a converted horse trough used as the baptistery. By then, over 80 had been baptized in water and over 60 had been filled with the Holy Ghost.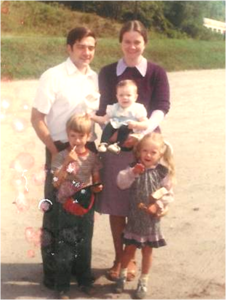 The church began reaching beyond its borders with another type of growth in 1982, when the Lord called the Tremblays to pastor a church in St. Johnsbury, Vermont. (That church is still active and growing to this day.)
Quinebaug Valley UPC continued to grow. The original building was full, so plans were made to build an addition. A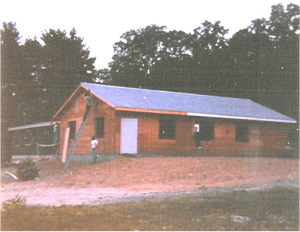 new sanctuary and a vestibule were added in 1985. More Sunday school area was created and wooden pews built to replace the old folding chairs. The horse trough was traded in for a real baptistery.
In June, 1993 the church name was changed to Abundant Life UPC.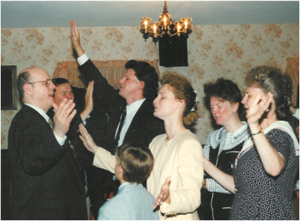 Brother and Sister Hardt had answered God's call to work wherever He led them. They had dedicated 20 years to establishing the church in Thompson and providing leadership in the CT District. In 1995, Brother Hardt felt the call of God to begin a brand new work in Euclid, Ohio. He stated, "There is no greater joy to me than to establish new churches, and I am glad to be the founding father of Abundant Life UPC." As they began a pastoral search, they discovered that a young man whom the Hardts had pastored years ago in Montana was seeking God's direction for his ministry.  Brother Hardt contacted Brother John W. Hanson who accepted the invitation to come. The Abundant Life congregation unanimously voted him in as pastor in February, 1996.  In May, Brother Hanson, his wife Carolyn, and their young son Philip, moved to New England to begin a new adventure.
Through the transition, God continued to help the congregation grow. A vital part of the church structure became reality in 1998 when the first Hour of Prayer and Care group was started.  The purpose of prayer groups was to take prayer into people's homes, to encourage one another, and to reach out to friends and neighbors. Soon other prayer groups were started, and they grew and multiplied.  We currently have nine prayer groups with more in the works.  These groups have met in multiple towns in Connecticut, Massachusetts, and Rhode Island.  Many prayers have been answered and many needs met through Hour of Prayer and Care groups.
History of Acts II Ministries Continues
In 2000, the Lord led us to change the church name to Acts II Ministries—a name which reminds us that the work of the church as recorded in the book of Acts is still going on today.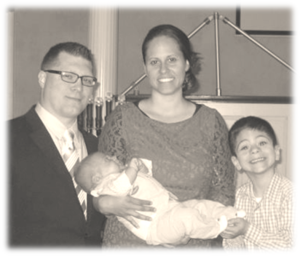 Jonathan Robidas (who was born and raised in this church) received his ministerial license. He then evangelized nationwide and in many countries around the world, including Fiji, Ethiopia, and Australia. Brother Robidas currently pastors Restoration Church in Worcester, MA.
Acts II Ministries continued to affect many parts of the world through financial giving and through spiritual ministry. Pastor Hanson ministered in Guatemala with a group of other men from CT. He and his family, along with Brother Jon Robidas, also ministered in Hawaii. A few years later, the Hansons were invited to teach for two weeks at a Bible school in Glasgow, Scotland.
An important change in church structure came when the bishop/elder/deacon system was put into effect. Bishop Hanson wrote and published One Lord, One Faith, One Baptism which has now been distributed throughout the nation and other countries as well. Following that, he compiled a series of handbooks for use in our prayer groups. These same handbooks were sent to a church in Taiwan. Over the next couple of years, the four elders (David Ford, Tim Tremblay, Dennis Bousquet, and Nathaniel Hardt) were licensed by Acts II Ministries.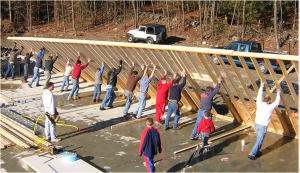 As the church grew, so did the need for a new building. In 2003, a ground-breaking ceremony ushered in the building project as everyone worked together, appropriately naming this project Operation Cooperation.  In faith, Elder David Ford quit his job to serve as the building project supervisor.  The congregation tripled their space by building a beautiful, 250-seat, sanctuary which was completed in 2004, with a large vestibule, a nursery, a library & bookstore, new bathrooms, the pastor's office, and a baptismal changing room.
In 2005 the church's influence widened to include articles written by Bishop Hanson for regional newspapers. Since then there have been hundreds of his articles mailed out to thousands of homes in the area, distributed throughout the world via his blog, and published in various district and international publications.  The church also purchased a 14-passenger bus, to make bus ministry a reality.
For the next few years, Acts II Ministries assisted and sponsored new church plants across CT, held several seminars to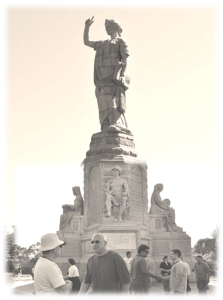 reach out to the public on such topics as grieving, healing, and anger. These seminars were given at various public places such as schools, hotel conference centers, and town community rooms. More books were published by Bishop Hanson and others, making several resources available at Pentecostal Publishing House and on the web.
Prayer teams have met and prayed in major areas across New England, such as the state capital in Hartford, the Founders' monument in Plymouth, the Tri-state marker, the Connecticut River, and numerous city streets and parks.
In 2009, Bishop Hanson was elected to the office of Superintendent for the CT district. That same year, Sister Hanson was elected to the office of CT district ladies' secretary. They are both serving in these offices to this day.
Several ministries were birthed in the next few years. Girlfriends is a unique ministry for women with a wide variety of fun activities. It continues to draw in new guests at each event. The Spanish ministry started up, consisting of a Spanish prayer group, a language class, and some translation of resources into Spanish. Ministerial internships with the pastor were provided for young men who felt the call to public ministry. A few years later, Philip Hanson received his ministerial license. (To date, other men are in the process of becoming licensed.) Empower New England was established to provide a variety of classes for the public at locations other than the church building. Several men of Acts II provided help to other CT churches in the form of manual labor and preaching ministry. And Bishop Hanson produced several prayer clinic manuals for publication.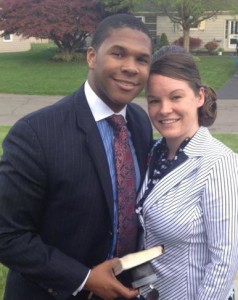 Since then Acts II Ministries has helped to plant a church in Worcester MA, has started a daughter work in West Hartford CT (Lighthouse Tabernacle led by Edward and Elissa Ford) , and is establishing a preaching point in Windham CT.
Throughout these decades of growth and change, some things have not changed. Outreach has continued to be a central component, ministering to people from all walks of life. Recounting all the happenings would be almost endless. Acts II Ministries has been consistently involved in nursing homes, children's crusades, youth activities, training seminars, street meetings, community events, college campus ministry, hosting missionaries, and food drives, to name a few. The biblical foundation of Acts II Ministries has not changed and has kept the church strong, alive and growing as we continue to be kingdom-minded and spirit-led.